Posted from: http://www.zillow.com/blog/palm-springs-zsa-zsa-209497/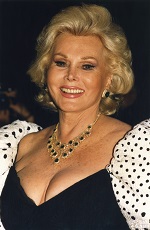 "I am a marvelous housekeeper. Every time I leave a man, I keep his house," Zsa Zsa Gabor famously said.
The actress with the long eyelashes and the honied Hungarian accent died this week, but her spirit lives in irreverent quotes – and homes like this mid-century modern in Palm Springs.
<a href="http://www.zillow….